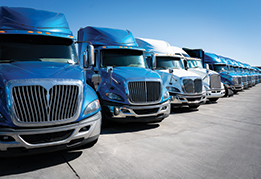 TranSpec was founded in 1991 to meet the highly specialized needs of the Owner-Operator segment of the transportation insurance market. Our products are specifically designed for motor carriers that have 10 or more Owner-Operators under long-term lease and are geared to close potential gaps in coverage for your trucking client. The products, primarily including non-trucking liability, truck physical damage and occupational accident, allow you to round-out transportation insurance accounts with coverage that is often overlooked in some agencies and gives you a way to differentiate your proposal from the competition.
We offer the following products for motor carriers who sponsor programs for their fleet of owner-operators:
Non-trucking Automobile Liability Insurance
Physical Damage
Occupational Accident and Contingent Liability
Contact us at 610-808-9745 for more information.